About 120 Km north of the Venezuelan central coast is the National Park of Los Roques. Its an archipielago surrounded by the Caribbean see, and its conformed by two barriers (north and south) which with time has manufactured an amazing array of natural beauty.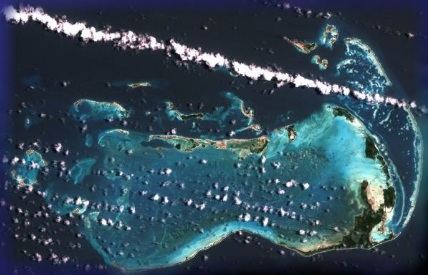 Obviously there are only two ways to arrive to the park: By boat or by plane. The town and all surrounding areas of Los Roques was declared National Park in 1972, so everything that was constructed by the time it was declared (including a little village) stays as it is/was. Check out the Control Tower :-)With time this village has transformed slowly but surely in little cabins for tourist to stay, and today there are small restaurants and little places to stay to pass several days in the park.
Going to the park its not cheap, since the easiest way to get to it is by 30 min plane ride. Once there, there's not much to do than: Go to the Beach! 🙂 And of course at least do some snorkeling -and for the more machos: diving-, to appreciate the natural beauties under water this location offers. As any day in the beach, to really enjoy snorkeling, the day must be sunny, otherwise the choral reefs won't show all its beauty. To arrive to the beaches and the reefs, it is necessary to pay the little trip to them done by small boats (peñeros).
The only thing one must protect when going there is from the sun, because the sand is white, is pretty easy to get really burn within hours.
Aside of that, the visit is just spectacular.